There are two apps installed when using Cobrowse.io within Genesys Cloud. This article explains the purpose of each.
Genesys Cloud Standalone App
This app is used to take an holistic view of your entire Cobrowse account. It is accessed using the Apps tab.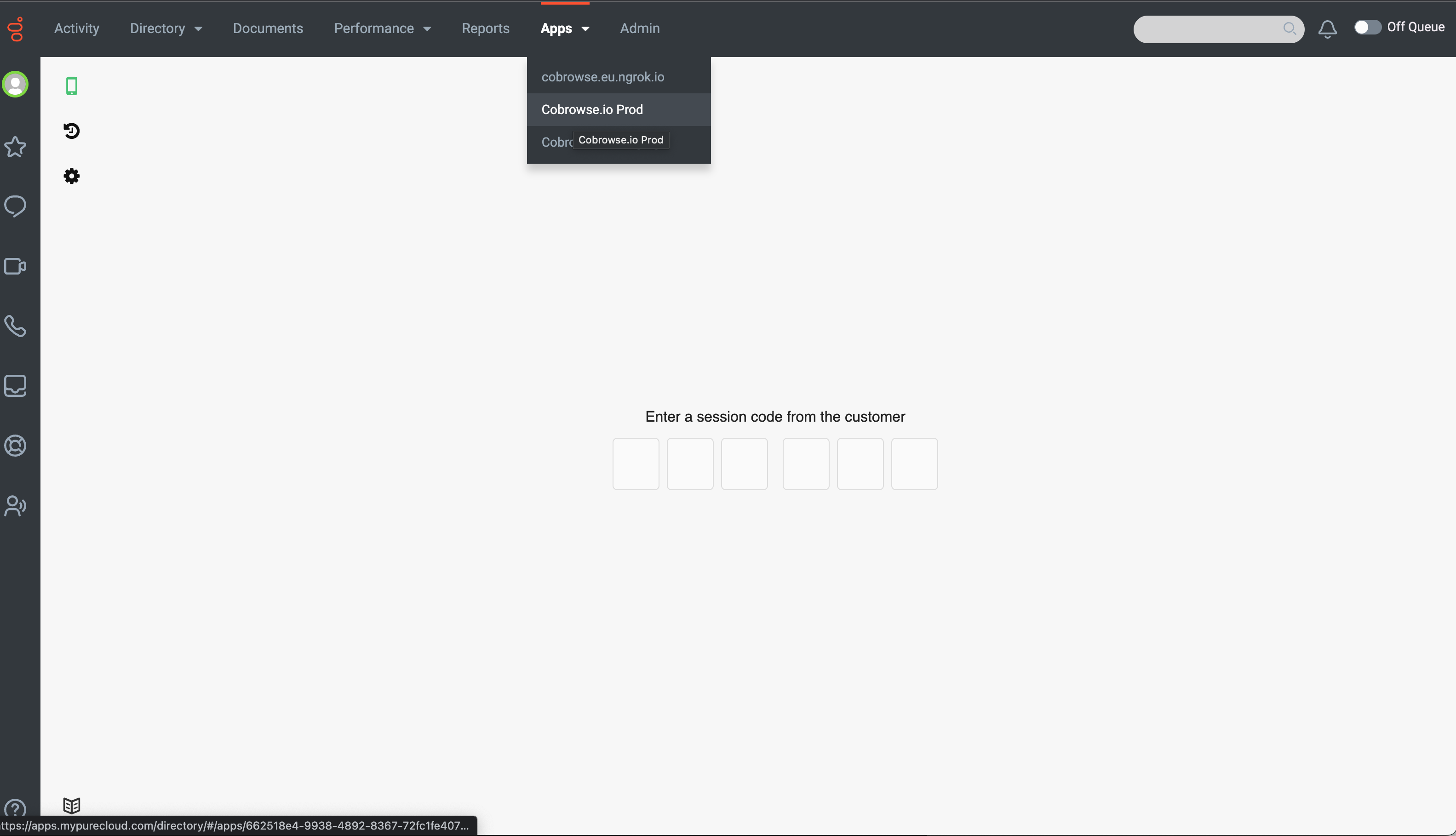 You can perform all the functions listed in our dashboard article:
This can be used for:
Connecting to devices outside of an active interaction, or on an unsupported channel
Administering your account and watching optional session recordings
Supervising active sessions
Changing your individual display name
Genesys Cloud Interaction Widget App
This app is used to connect to customer devices during active interactions. It appears as a tab in the sidebar of an interaction.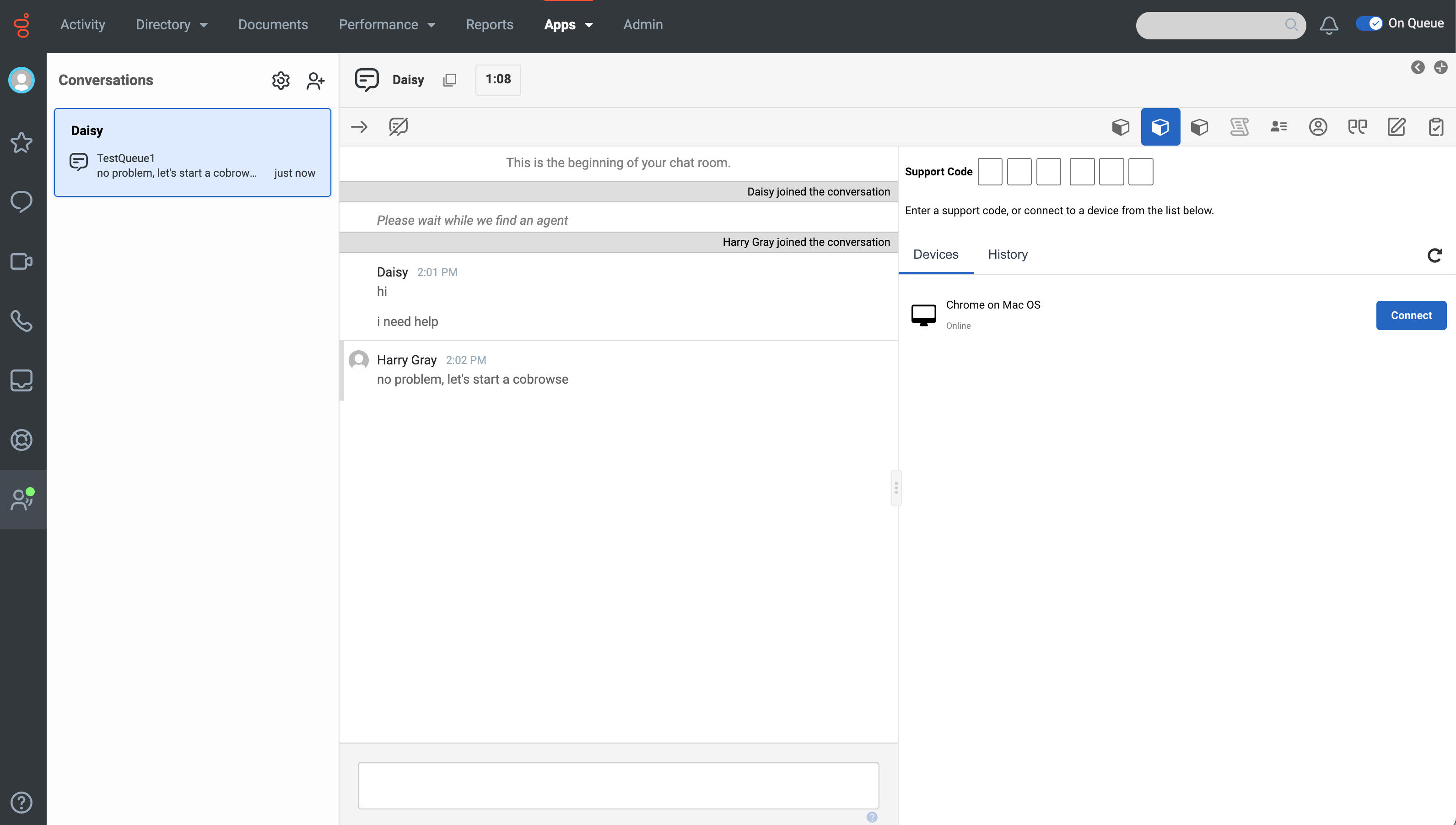 This is used to connect directly to the customer's device during an interaction.