There are two apps installed when using Cobrowse.io within Genesys Cloud. This article explains the purpose of each.
Genesys Cloud Standalone App
This app is used to take a complete view of your entire Cobrowse account. It is accessed using the Apps tab.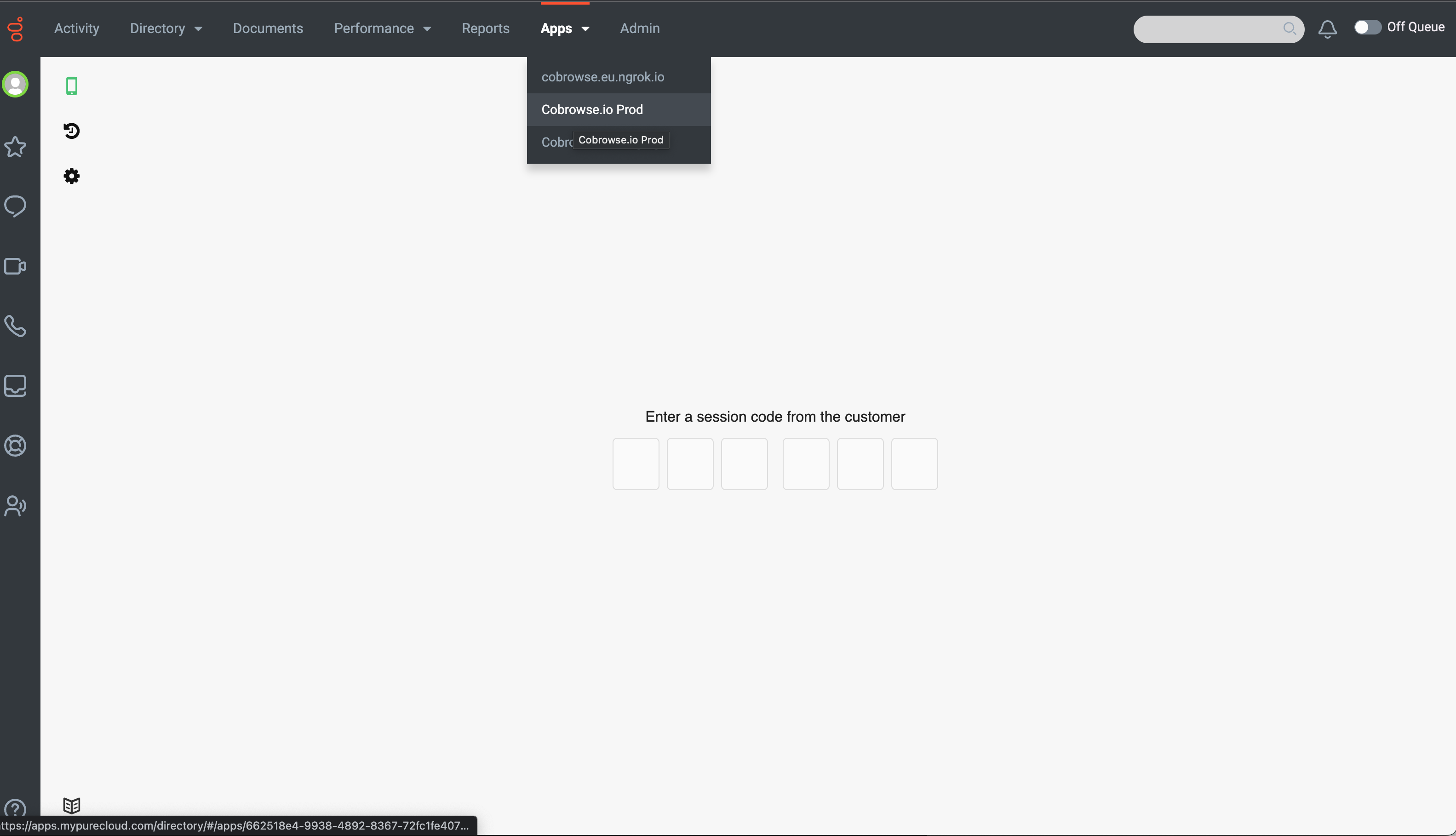 This can be used for:
Connecting to devices outside of an active interaction, or on an unsupported channel outside of Genesys
Administering your account and watching optional session recordings (admins only)
Supervising active sessions (admins only)
Changing your individual display name
If you only need admins to access this view, e.g. you do not want agents to run sessions outside of Genesys Cloud interactions or to be able to change their display name, then you can grant access to this app for administrators only.
Genesys Cloud Interaction Widget App
This app is used to connect to customer devices during active interactions. It appears as a tab in the sidebar of an interaction.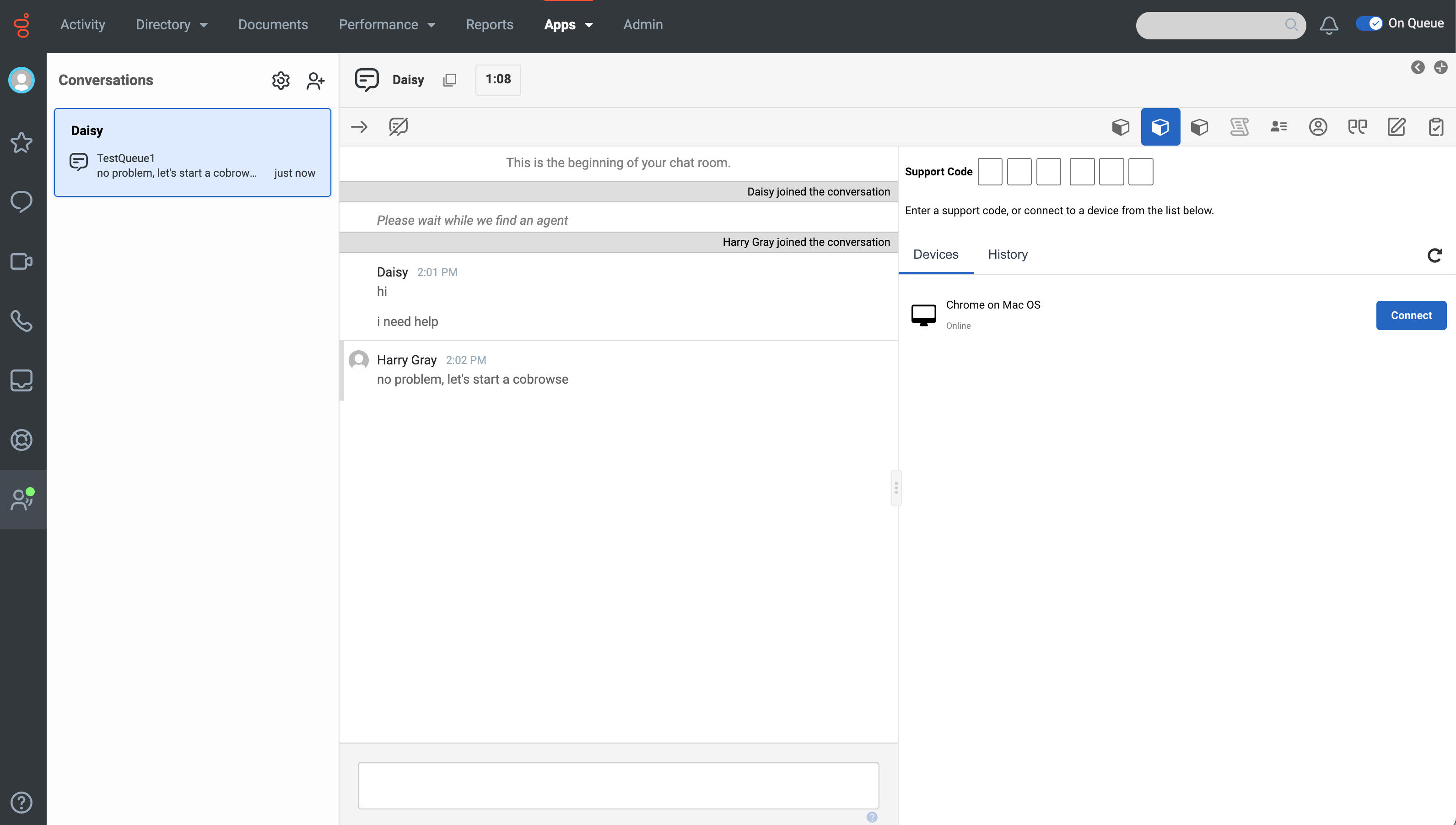 This is used to connect directly to the customer's device during an interaction.